Meet Brittany Wright, DDS
Orthodontist
"I love working with patients and seeing how their changing smiles can have such a positive impact on their lives." – Dr. Wright
Dr. Brittany Wright attended Hampton University, earning a Bachelor of Science degree in Biology before continuing on to the University of North Carolina at Chapel Hill School of Dentistry for her Doctorate of Dental Surgery. She completed her orthodontic residency at Baylor University College of Dentistry.
She is a member of the Virginia Dental Association, Tidewater Dental Association, Women's Dental Association, and the American Association of Orthodontics.
Dr. Wright spent her childhood in South Florida and her teenage years in Raleigh, North Carolina. She met her husband, Marvin, while at Hampton University. After moving around the country for school, they moved back to Tidewater and are very happy to be home.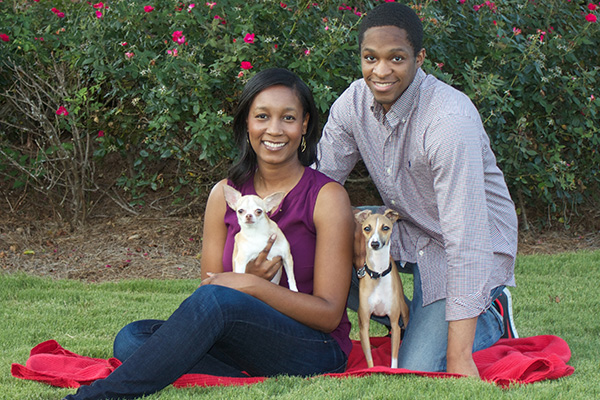 When she is not working, Dr. Wright dabbles in do-it-yourself furniture restoration and is a basketball enthusiast. She also enjoys reading and spending time with her three energetic dogs Sandi, Langston, and Titus. Most of all, she loves being around family—both of her parents have seven siblings, resulting in Dr. Wright's 30 first cousins! She's very familiar with being part of a big family! In fact, that family feeling is one of the reasons she decided to join Children's Dentistry & Orthodontics.